Welcome Beautiful Spirit!
I know you're an awakened woman raising an extraordinary child with a brilliant Light…
You see it in their eyes.  You feel it in your heart.
They're here to shine bright and make a difference in the world.
Simply by being true to who they are.
You know deep down in your core that your child is here for a special purpose. 
And that they have gifts to share that can help create a whole new world.  
Yet maybe you're not exactly sure what their gifts are, how to help or where to start.
And you notice it's easy to get overwhelmed and doubt yourself.  You worry about their well being and feel responsible for everything.  
Perhaps you even get frustrated with their unique quirks, sensitive nature and intense emotions, wondering what it all means and what to do with their energy – and yours.  
So you judge yourself and say things like…
Maybe you're even afraid of shutting your child's gifts down, wondering what's the "right" way to nurture them?
And yet, you know that's it's time to lift the weight of the world from your shoulders and free your heart – and your child's Spirit. 
So their gifts can flourish, as your Love guides the way.
If Any of This Feels True for You, You're in the Right Place!
I'm Alison Elsberry, founder of the Temple of Mary – an educational center that's devoted to empowering the Spirit of women and children worldwide – and creator of the Embodied Brilliance™ curriculum.
I'm passionate about helping women like you recognize and nurture your children's spiritual gifts as you empower yours too.
So you can overcome doubt, overwhelm and frustration.  And instead, enjoy a deeper sense of peace, ease and confidence in nurturing your child's gifts, as they enjoy the freedom to express their most natural abilities. 
With decades of experience in pediatric occupational therapy and holistic healing for Moms and children, I've created a unique and easy way to help you and your child nurture and empower your gifts through deepening the connection with your Spirit.
All of my offerings are designed with this powerful intention in mind:
To empower you and your child to stay true to who you really are and enjoy life with the freedom and Love you desire.
Because honestly, no one ever made a difference just by being like everyone else.
And when your child trusts in who they came here to be, anything is possible.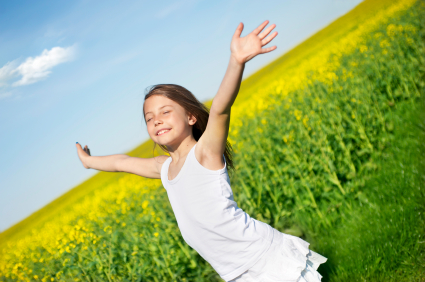 If You'd Like to Receive Instant Help and Support…
1. Sign up for your FREE Miracles of Kindness handout by visiting the opt-in box on the upper right corner of this page.  You'll love discovering 10 simple ways to help you and your children bring more kindness and love into your daily lives.
2. Then check out some free guidance, plus fun tips right here
3. And be sure to learn more about our new Embodied Brilliance ™ curriculum.  It's designed to help you understand your child's behaviors, emotions and body language as clues to their most extraordinary gifts and natural abilities.
To learn more about the curriculum, click here
The next course starts Feb 2018 and enrollment will be opening again very soon!
If you have any questions about how my services and offerings can help you and your child, send me a message right here 
In Love and Celebration,