For an online class to empower your child's Spirit…
Learn how to recognize and nurture their greatest gifts!
Now available for purchase
Only $40 USD 

(Note: payment is final and non-refundable)

 
Welcome Beautiful Woman and Mother, 
I'm so excited to reveal the truth about your child's spiritual gifts…
So you can understand what your child really needs and what their Spirit craves without having to second guess or question yourself ever again.  
You'll learn the most essential information about your child's Soul so that you build a strong and healthy foundation in your relationship together.
This is the info you'll wish you had since birth!
Because when you recognize that your child wasn't born to fit in, but to create a whole new world,  you'll see both of you through a new pair of eyes.
So you can feel empowered to nurture their Spirit with greater ease, peace and presence.  
And as you develop a deeper knowing of your child, you'll begin to recognize your Spirit too.  Which nurtures us all.
I believe the world could use more women and Mothers who are alive in the Spirit of Love.   
And I'd love to show you how that's possible for you and your children.
Here's what you'll learn in this enlightening audio:
Learn what your child's spiritual gifts really are so you can start recognizing their behaviors as clues to their most meaningful talents. And finally understand what it all means…(hint: you'll be surprised when you hear this!)
Discover the 3 most common misconceptions about children's spirituality and how these beliefs actually feed into your biggest fears about their well-being.
Uncover what's at the core of every experience with your child and how understanding this one simple concept can dramatically impact your lives.
Understand the true nature of your child's Soul and what they crave so you finally get why they're here on Earth right now. You'll finally understand that your child is already ON purpose.
Find out what defines your child's self-esteem and learn 3 simple ways to strengthen their confidence so they use their gifts wisely.  
And you'll also receive this beautiful gift:
A Love Letter From Your Child' Soul…

Revealing the secrets you've been longing to hear about who they are, what they need and how to nurture their Spirit!  
Straight from their heart to yours. 
And you can read it anytime you need a boost of confidence and a reminder of how powerful you really are.
Now available for purchase
Only $40 USD 
(Note: payment is final and non-refundable)
What Women Are Saying About Alison and the Temple of Mary:
"I can't get over how powerful this was!  So amazing to have such clear affirmation of my highest mommy instincts and guidance for moving us forward with more PRESENCE.  Thank you for doing the work that you are doing…and for all the work you had to do in order to do this work.  We are grateful…"   ~ Amanda Johnson, California
"Alison's intuitive skills are like precious moments of direct conversation with God and this is something that has been a true divine gift to our family!  I am truly grateful for her commitment to Moms like me!"  ~ Jaya Srivatava – Quebec, Canada
My daughter feels listened to, honored, heard, respected, and loved more fully.  I had questions that were replaced with answers and peace.  Our relationship has deepened and I am so grateful!  I'm implementing more of what she asked for to the best of my ability! ~ Cara Zappasodi,California
"I couldn't believe the accuracy and detail in which Alison spoke about my son.  It opened up a whole new way of connecting with him because I truly understood who he was for the first time.  I feel so much more relaxed and at peace because I feel confident having all the critical pieces I need to support him.  Wish I had this info at birth."  ~ Mary King – Melbourne, Australia
Now available for purchase
Only $40 USD
(Note: payment is final and non-refundable)
This class is perfect for tending to the relationship you have with your child's Soul as you learn more about yours.  I can't wait to share some powerful wisdom that will help put you and your kids on an easier path in life. 
I'm looking forward to welcoming you into the Temple as you relax into yours. 
See you inside!
In Celebration,

PS ~ When you sign up, you'll receive the details to listen and download the class audio.   Enjoy, it may be just the miracle you've been asking for.  If you have any questions, please email team@alisonelsberry.com and we'll be in touch shortly!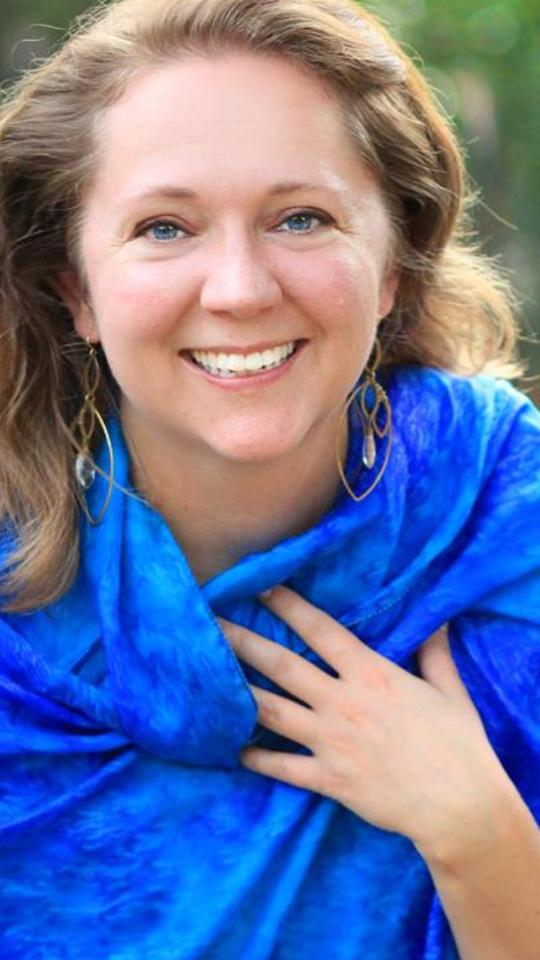 Alison is the founder of the Temple of Mary, a spiritual and educational resource center empowering the Spirit of women and children.
She loves helping you recognize your child's behaviors as clues to their most meaningful spiritual gifts and talents.  So you can overcome frustration, doubt and overwhelm to feel confident and at peace raising your child into their fullest spiritual expression.
Alison has 17 years of experience as a pediatric occupational therapist and holistic health specialist working with Moms, babies and children.  And she enjoys sharing the Love and wisdom of Mother Mary to help raise the next generation of spiritual leaders on our planet.
She is a contributing author in the best selling book Motherhood's Not For Punks by Patrina Wisdom.   And has appeared as a guest expert on numerous podcasts, radio and TV shows educating our world about children's spirituality.
Find out why major networks such as A&E Entertainment have sought her out for her expertise.