Your Divine Mother Make-Over Session
This introduct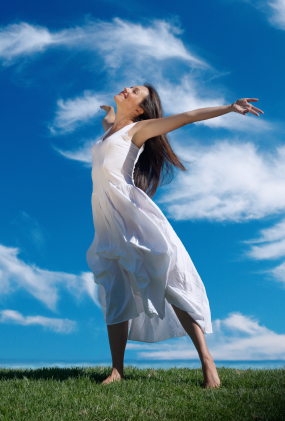 ory session helps you discover how you can nurture your child's Spirit as you empower yours too.  
All while being held in a safe and supportive space where you can be vulnerable and share what's on your heart.
It's the perfect opportunity to identify one of your biggest concerns or challenges in the relationship with your child. And to ask a specific question about a behavior that has you curious, confused, overwhelmed or even frustrated.
So you can recognize their natural gifts and abilities.  And begin to have a better understanding of what's going on – and how to help. 
We'll also discuss next steps that you can take right away to empower your child's well being.  And I'll also share any other resources that can help you. 
Your Divine Mother Make-Over takes place on the phone or via video – it's easy to connect from anywhere in the world. And your session lasts for about 45 minutes.
Having another pair of eyes that can see clearly with compassion and from a place of neutrality can be such a breath of fresh air.  
And it can open up a whole new world of possibilities for your child's creative expression – and for your peace of mind.
Just sign up below to get started:
Only $40 USD ($55 NZD)
(Note: payment is final and non-refundable)
Here's What Women Are Saying About Their Sessions:
"I received a tremendous shift in how I see myself and my daughter…
Thank you so much for my incredible Divine Mother Makeover session.  With your patience, understanding and support, I was able to experience an aha moment as a result of your gifted guidance.  
I felt assisted to examine the situation with my daughter using more conscious awareness.  
Thank you for your help, you are so gifted!"  ~ 
Valerie A., Los Angeles, CA
"I thought I needed more "to-do's" and I found I needed new eyes instead…
I see my daughter and myself in a more understanding and compassionate light, with affection for her sweeping over me often.  I am feeling a hope that used to be despair and exhaustion.  For the first time in years, I'm seeing my daughter relax into this loving, safe space.  Thank you for helping me uncover what I've known all along." ~ Janna Sublett, Bend, OR
"I feel so much more relaxed and at peace…
Every woman needs one of these Divine Mother Make-Overs!  It opened up a whole new way of connecting with myself.  I was being way too hard on myself.  And now I finally feel like I'm getting the critical pieces I need to support my son's gifts.  I get his behaviors now and it all makes so much sense." ~ Mary King, Melbourne, AU
Only $40 USD ($55 NZD)
(Note: payment is final and non-refundable)
*** Once your payment is received, you're automatically sent an email with a link to schedule your session.  If you have any questions, please email alison@alisonelsberry.com and we'll be in touch shortly.
I look forward to connecting with you soon! 
In Celebration,

PS  ~ Be sure and sign up for your free Miracles of Kindness Handout.  You can do that here on the upper right corner of the page.  You'll learn 10 simple ways to be kind and loving with yourself and your child that'll help you embody your Spirit more fully.