Discover how the Temple of Mary

can help empower the Spirit of you and your children
Welcome Beautiful Soul…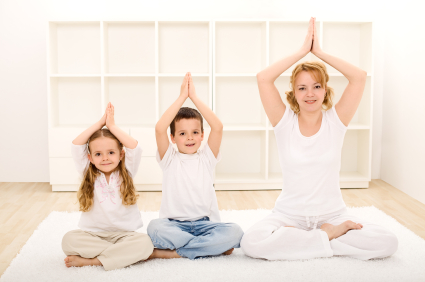 I'm Alison Elsberry, founder of the Temple of Mary.
I'm so honored that you're here and I'm excited to share more about the Temple and how it can help you and children.
The Temple of Mary is an online educational center devoted to empowering the Spirit of women and children worldwide.  
We currently provide online enlightening, educational experiences to help you recognize and nurture your child's spiritual gifts as you empower yours too.  
You can learn more about our offerings here (including our new Embodied Brilliance™ curriculum starting Sept 2017!).  
The overall mission of the Temple is to provide unique and innovative education that empowers women and children to embody their Spirit and nurture their greatest gifts.  
There's no religious affiliation or association with the Temple or any of our educational content.  Just pure Love guiding the way to nurture the beauty and brilliance within you and your children. 
You can read more about the Temple's backstory below and how this incredible vision came to life in February 2016, just one month before moving to New Zealand (where the first in-person location is being built, with completion around May 2018).
I look forward to helping empower the Spirit of you and your children.  
In Celebration,

How the Temple of Mary Came Into Existence… 
As a child I wondered how I could change the world.  I knew from an early age I was here to make a difference.  And my biggest question was "How can I help?" 
I remember bursting into tears feeling so overwhelmed.   I could feel the pain and suffering of others.  And my childhood companion, Mother Mary, would just smile at me.  And say "All is well".
My dream was to help children and their Mothers.  And I have certainly fulfilled that calling.  Enjoying the thousands I've had the honor of helping over the years.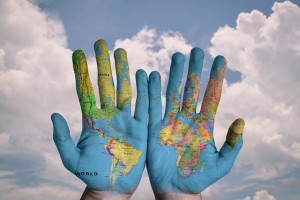 Yet over the last 18 months, something bigger and deeper has been slowly emerging.  A greater calling of serving humanity has been incubating in my heart.
And I'm overjoyed at finally sharing it with you and the world!
Sharing this dream feels natural, yet how I am being guided to do it feels vulnerable because the journey of bringing this vision to life has been filled with many ups and downs. 
I've bumped up against resistance, doubt and feelings of unworthiness.  I've cried grateful, joyful tears and also came face to face with my biggest fears, insecurities and judgments I've had about myself and others. 
At first I didn't understand why I wasn't being guided to publicly share or talk about the process.  I even questioned myself at times, wondering if this was some clever way I was trying to hide or hold back.  But it wasn't – at all. 
You see, what I've learned is that there's a certain level of receiving and integration that needs to happen on the inside before sharing outwardly.  And I needed plenty of space to embody this message more fully so it was aligned with the truest essence of my Soul. 
One of my friends calls this being "speech ready".  And now I get why.  I haven't had the essential words to describe this experience.  Until now…
About a year ago, I received a vision from Mary.  Showing me a Temple of Light.  It was a physical building for a spiritual center helping children and their families.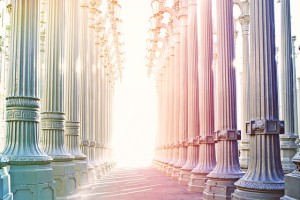 And when I asked what the next step was, she guided me to move from Oregon to California.   So I did.  About 3 weeks after I arrived, I sat on the beach and asked to be shown my next best step.
That's when I heard this question: "Are you willing to surrender your own agenda to serve the highest good of this vision?"  And without any hesitation, I immediately answered "Yes!", not knowing what this was actually going to entail.   
The next 9 months were an unexpected adventure of exploring what actually motivates me and where I allow my decisions to be made from – fear or love. 
I also became aware of how my young self felt incredibly responsible for every Mother and child in the world.  And I realized how alone I felt because of that belief.  I had forgotten that it was OK to just brilliantly be myself.  
Expectations, attachments and illusions naturally fell away as I deeply aligned with my Spirit and allowed my heart to guide the way more powerfully than ever before.  And I made the decision every day to trust the process, even when it felt impossible or scary.
I learned how to be at peace with who I am and I stopped fighting myself.  I unpacked lifetimes of shame that had once held me back from loving the beauty of my Spirit.
So when I attended a spiritual women's retreat in November 2015, I was surprised at how easily this vision about the Temple came alive without any planning on my part.

I stood in front of about 30 women entrepreneurs and casually mentioned my vision for the Temple of Mary.  And as one of the women raised her hand and asked a question,  how I responded surprised me.  Well, shocked me really.
I said "Would you like to contribute?"  And as soon as those words came out of my mouth, I laughed and smiled, not really thinking she'd take me seriously.  But I heard this voice of confidence deep inside telling me I've got nothing to lose by asking and everything to gain by sharing.
So when 3 other women chimed in and immediately said "Count me in!  I'd love to support this dream", I was a bit speechless.  And to be honest, I kind of brushed it off, not realizing the vision was unfolding right before my eyes. 
It didn't start to sink in until on the last day the woman, Carrie, who had raised her hand came up to me and said "Here, it isn't much, but it's what I have to give.  And I believe in your dream.  The Temple is in your heart."   She handed me $40.

I was so taken by this kind and generous offering, that all I could do was hug her.  And keep hugging her.  I felt honored.  
I was so inspired by her giving.  So I shared this experience with 3 other women, not expecting what happened next…
They also gave me $40 each.   And one of the women shared how much she trusted me with this money and mission, knowing I would succeed and do good in the world. 
It was then and there that I realized the power of miracles.  And how easy it is to be a channel of goodness in the world.  But what really sank in for me, was how much Spirit trusts me with seeing this vision through.
I learned the number 40 has many spiritual and religious meanings that I find fascinating and of no coincidence.  And in many cultures, the first 40 days after a woman gives birth is considered a sacred time.  She bonds with her baby as women gather to assist and support her in whatever she needs. 
When I discovered that I received the contributions 40 days until the end of the year (Nov 21, 2015), I realized I was in my first 40 days – I had just given birth.  So I created plenty of spaciousness for integration, rest and reflection.  Honoring the birth of the Temple of Mary into reality.
I began taking the necessary action to bring this vision forward.  I finally realized it was time to transition my current business into the Temple of Mary and allow this spiritual center for children and families raising the next generation of spiritual leaders to come into existence.
As I started taking these steps, I was surprised and honestly, uncomfortable with the guidance from Mary.  She made it known I wouldn't be starting this alone.  And that I would need other financial resources to bring this to life (not just my own).
I needed to ask for help.  And give others an opportunity to contribute.  Gulp!
Mary desires this Temple to be built by community.  Because she knows the power of support.  And the miracles that can happen when people come together for a common goal – the well being, care and protection of children (our future spiritual leaders).

I had LOTS of resistance.  Because I thought I had to do it myself.  I heard many voices in my head trying to talk me out of this.
For instance, "Shouldn't I just use the money I already have so I don't  bother anyone?"  Or, "What will people think of me?"  and  "Will anyone care about this?"
But when I finally got out of the way, I relaxed and fell into the Truth. 
All it takes to bring this dream into existence is the willingness to fall in love with myself over and over again.  And this permission from within is such a miracle of kindness that can change the world.
Honestly, Mary wouldn't have it any other way.
I now understand this vision belongs to the world.  And this is an unspoken dream already living in the heart of every child.  And I'm here to help bring awareness to the unique and often misunderstood needs of these amazing children so they're met with greater ease, peace and presence.
It's time to change how the world raises children with spiritual messages so they can feel free, safe and able to express who they really are.  And their gifts need to be honored and acknowledged.  Because that's what gives our spiritual leaders of the next generation the confidence to use them wisely.

Every child is born with distinct spiritual gifts we all need if we want to evolve into a more peaceful and loving planet.  They're here to create a whole new world!
And my desire is for you to develop a greater understanding of who you and your children are so you embody your greatest gifts.  
The mission behind the Temple of Mary is to provide unique and innovative education that empowers women and children to nurture their greatest gifts so they can enjoy easier relationships where love guides the way.       
An online version of the Temple has been created over this last year, where our first educational resource is now available for purchase!  Visit: http://bit.ly/29Gj80n to learn more and purchase this enlightening educational audio.
The Temple of Mary will eventually become a physical building that serves as an in person educational center offering classes, resources and other services related to the spiritual education and empowerment of children.  With the long-term vision of multiple sites in various different countries and cities serving the spiritual well-being of families worldwide.
And I'd LOVE your help…

I'd love your support in seeing this through.  Because I can't do this without the help I know I truly need.  My friend Tanya Lynn, founder of Sistership Circle, calls this having a tribe behind your dream. 
And I want a BIG tribe behind this dream.  Because it's the dream that belongs to us all.  Serving the greater good of humanity.  And it's ready to be nurtured.
Your support helps create educational curriculum and a place for families to have world wide access to empower the Soul of future generations.  And it also helps this vision come to life as a gift for the entire world to enjoy and celebrate.
I know the power and magic of what happens when you focus on what matters.  And the presence of you and your children matter greatly in this world.  We all need your gifts and talents.
My intention is for your contribution to align you and yours with the miracles, blessings and love of the Divine Mother Mary who effortlessly watches over all the children of this world, including you.
Her care and protection is exactly what will nurture our world and the next generation of children to come.  I am honored to be a caretaker of this heart-felt vision and co-create the Temple of Mary as a legacy for the future development and empowerment of educating the Spirit of children on our planet.  
And regardless if you feel called to contribute, the simple act of you reading this makes a difference in the world.   Your awareness creates ripples. And I'm grateful for your kindness and love.  Our world needs more gentleness.  
To contribute to the Temple of Mary, click below
(Note: although your gift is not currently tax deductible, it's still greatly appreciated)
In Joyous Gratitude and Celebration,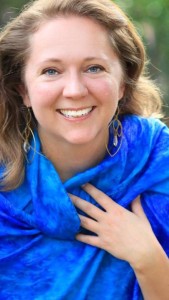 Questions?  We'd love to hear from you.
Simply email team@alisonelsberry.com and we'll be in touch shortly.  
And be on the lookout for a special thank you email for your contribution that tells you how you can stay updated and connected in the growth of the Temple.  
Your presence makes a difference!  And your support and love touches the heart of this Creation.
Thank you!
Please leave a comment below.  Your blessings, well wishes and intentions inspire this Creation with miracles of loving kindness.  We want to receive them!  And share the love with you too…
Comments

 comments