September is a powerful month for you and your children.
There's a New Moon and solar eclipse on the 1st, helping you start a new month with fresh insight.
And another eclipse happens on Sept 16 right at the Full Moon.
The Fall/Spring Equinox occurs around Sept 22 and the planet Mercury is in retrograde for about 3 weeks
Whew, that's a lot of energy isn't it?
And it's all happening to help you and your children build meaningful, stronger and healthier foundations in your relationships – starting with yourself first.
So it's the perfect time for re-adjusting your focus on what matters. And for going within to find more ease by being yourself.
You and your kids may notice frustration, uncertainty, doubt or irritability arising over the next few weeks.
And if so, it's OK.  You're just clearing out what isn't you anymore.  And you're right in sync with the Cosmic energy.
You're getting a chance to go over old ground and shift things from the past as you re-evaluate the direction of your life.
So if you start to feel heavy, tired or anxious, just remember you're freeing up what you've been holding onto.  And that's a good thing!
Be gentle with yourself and your kids. And allow yourself to feel deeply because it helps both of you find more compassion and kindness.
This month is here to help you recognize your own Spirit in a way that matters to you and everyone around you.
Remember this…
"Creating the relationship you want with your child (or anyone else) starts with you and how you nurture your own Spirit."
And this happens when you bring your attention and focus back to you.
You'll feel seen, heard and validated.
And your relationships will feel more empowered because you're naturally creating more of what you want, instead of what you don't want.
So to help you and your children nurture your Spirit during this power packed month, I'm excited to share an incredible resource with you.
It's my free handout…
Miracles of Kindness: 10 Simple Ways to Be Kind and Loving With Yourself and Your Children.
You can get it here: Miracles of Kindness Handout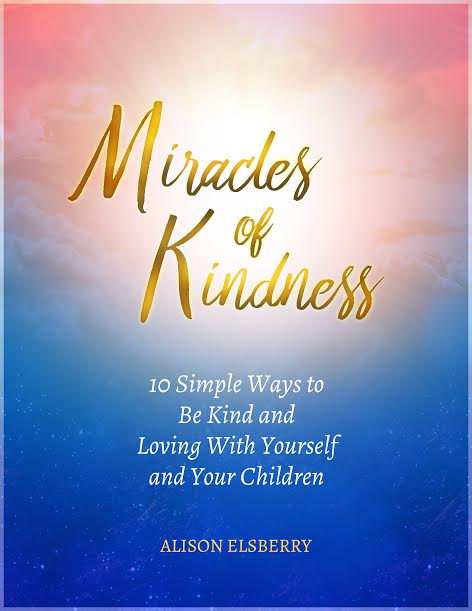 This practical guide outlines 10 of the easiest, most effective and enlightening ways that will help nurture the relationship with yourself and your children.
These simple yet powerful tips will help you follow what feels good as you learn to trust your Spirit from the inside out.
And if you already have this amazing resource, keep using it!
Or start using it now.
This handout really works if you allow its magic to guide you.
Here's what one woman recently shared about her experience:
"This Miracles of Kindness gift is really quite powerful. I read through the handout during a busy moment. A few days later the magic happened. It clicked that Miracles of Kindness is a shift into coming from love and that coming from love opens all channels to receive. I love how magical this powerful work is…light and easily ushering you into a new way of being, giving and receiving. Beautiful."
Honestly, I can't think of a better way to nurture your own Spirit or your child's over this next month and beyond!
Enjoy…