Introducing our brand NEW Embodied Brilliance

™ 

Curriculum 
Next course begins Feb 2018!
Dear Beautiful Woman,

What if you knew, deep in your heart, that you're about to discover how you can help your child deeply Love and trust who they REALLY are? 
Without having to fit in, hide or hold back  their wild and beautiful Spirit.
And what if all it took was learning how to see your child's behaviors as clues to their most meaningful gifts?
What if that awareness was what finally lifted the pressure and the weight of the world off of your shoulders and not only freed your heart, but also your child's Spirit? 
Imagine what could be possible for BOTH of you when this happens.
And the hope and healing that it can bring to our planet.
Welcome to Embodied Brilliance

™
Where becoming fully empowered about your child's health and spiritual well-being gives you the peace and confidence to nurture their life-long potential.
I created this 8-week live experience as a down-to-Earth practical guide to help you nurture your child's extraordinary gifts and empower their creative expression.
My intention is simple:
               To help your child know, trust and Love themselves with confidence and ease. 
               And to help you Love and accept your child for exactly who they are.
This is about Freedom.  And creating space for both of you to embrace your greatness without shame, blame or judgment.  So you can celebrate who your child is born to be.
Yet letting your child be exactly who they are isn't always easy, is it?
Especially when your patience has run out.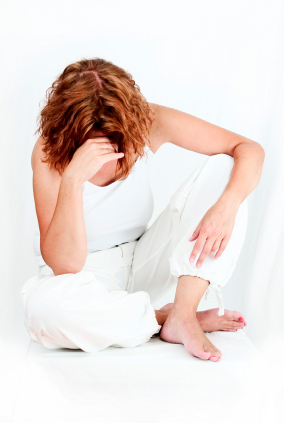 And you're in tears of frustration.
Or when you're overwhelmed by their behaviors and intense emotions, asking yourself  "Am I cut out for this?"
"Am I doing enough?"  or  "Am I messing it up?"
I know you've felt the pressure to be a "perfect" parent. 
To get it right.  Perhaps even fit in. 
But that just weighs you down with guilt, doubt and a heavy heart. 
And we both know that crushes your child's Spirit – and yours.
Truth is, you and your child weren't born to fit in. 
I believe you're both meant to enjoy the freedom of being an expressed human being.
And that requires you to deeply love and accept yourself.  And to value who you truly are, knowing how much you matter.  But you probably didn't learn how to do that as a child.
Instead, the world tries to tell you and your child who you should be and how to act through the belief that says things are good or bad.  Right or wrong. 
Which causes you to love some aspects of yourself while denying others.  
That's a lot of pressure that creates inner conflict, leaving both you frustrated and confused about what choices to make.
When all you really want is to be yourselves, plus the peace and enjoyment that comes with it. 
I know because I've been there…
I know what it's like as a child to not feel seen, heard or recognized for your greatness.  And what happens when you choose to hide that part of yourself from the world.
Trust me, it isn't pretty. 
And it certainly didn't feel good to fight against myself or to believe that I didn't matter.
It took me many years to feel confident and safe being in my body so I could express who I AM.
And it required me to learn a healthy sense of self-importance that allowed me to be courageous and hold space in my life for what mattered.
Once I experienced how it felt to be empowered AND in the body, everything shifted.
And it became easy to trust and love myself along my path, no matter what  came up, even when others around me didn't understand or approve.   
That's the kind of freedom I'm so passionate about helping you and your child enjoy.
Because honestly, I'd rather see your child flourish and feel safe to express their creativity, no matter what it looks like to anyone else.  Even if it turns a few heads and raises a few eyebrows.
They just want to be seen and acknowledged for who they really are.  And need a little help navigating human life so they can flourish in their brilliant expression.
And I'm overjoyed at the opportunity to show you exactly how you can help.
All it takes is learning an important key to their development that unlocks a deeper understanding of who your child is so you can validate their experiences and empower their freedom.
I'm talking about your child's bodily senses…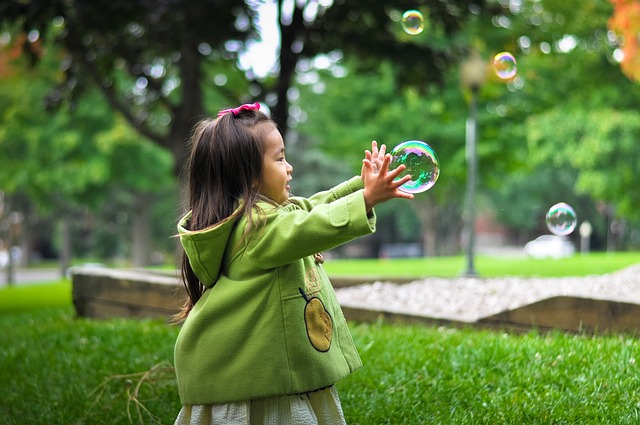 Sight, sound, smell, taste, touch, and two others that perhaps you're not yet familiar with – movement and body awareness.
These senses exist as part of your child's natural brain design and body development. 
And are central to supporting the integration of their mind, body and Spirit.
They help explain everything about your child, including what drives their behavioral and emotional expression.
Yet this important information isn't typically found in most parenting books. 
I first started learning about these 7 senses while I was in occupational therapy school.
They changed the way I saw myself.
And explained certain behaviors and quirks I had as a kid, like not wanting to walk barefoot outside and having heavy covers on the bed to sleep at night.  Or needing to play on the swing set and go swimming before I could do my homework.
I discovered a whole new world and relationship with my body. 
And it's why I spent 15+ years as a pediatric occupational therapist helping kids enhance their cognitive, sensory and motor skills.  And it's why I've spent the last few years in my business helping women and children worldwide to nurture their Spirit and embody their greatest gifts.
Being in a body is a big adjustment for your child's Spirit…


There's naturally going to be plenty of swirling emotions as they encounter people, places and situations they don't yet understand. 
And your child doesn't always know what words to use or what to do with all of the new feelings and sensations that arise.
That's why learning about the body's senses can help create a strong foundation of skills that teach your child about self-awareness and self-importance.  
So they anchor their energy in the body – and stay there – while feeling safe to express who they really are.
I've spent most of my life learning about the senses and how they help kids have a healthy relationship between their mind, body and Spirit. 
And I've learned many powerful tools, tips and techniques from my own personal experiences and from mentors who have helped me embody my Spirit more fully.
It's why I finally created the Embodied Brilliance™ curriculum,  so I could share this wealth of wisdom with more women and children like you.
The Curriculum Includes 7 Gateways of Expression…
Which consist of your child's 7 bodily senses:
Sight, sound, smell, taste, touch, movement and body awareness. 
They help your child anchor his or her Spirit in the body (how cool is that?). 
And it's why the senses are designed to work together and help your child follow what feels good, teaching them how to trust their intuition and how to use their gifts wisely.
The senses influence how they think, feel and move about in the world.  And influence their creativity, social interactions, self-esteem and spiritual gifts. 
Imagine the 7 senses as a map to the stars – a way to understand your child's distinct constellation of gifts and abilities that they're meant to embody.
I'll be showing you how to recognize their unique patterns of expression so you can nurture what shows up – and see what already naturally exists.   
We'll also be intimately exploring each of the senses so you can get a full understanding of how they work individually and together to define your child's life experiences.  
You'll gain greater insight and a deeper understanding of their Spirit so you feel empowered to support their growth and expansion as a human being with practical and easy to use tools.
I've wholeheartedly designed this curriculum to educate not just your mind, but your body AND your Spirit so you get an integrated experience that nourishes you and your child.
Here's what you can expect…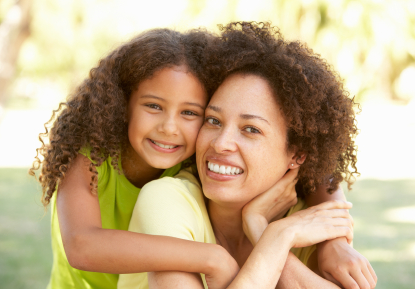 I'm not going to promise you that ALL of your frustrations and challenges with your child will magically disappear.
That would be unfair.  And unrealistic.
Nor am I going to promise you that your child will feel happy and free ALL of the time. 
They need opportunities for growth and expansion.  And are here to teach AND learn. 
What you CAN expect is to expand your capacity to Love yourself and your child along your individual paths and together as two equal Souls. 
And you CAN expect to validate your child's emotions and better understand their  expression and what drives it.  So can stop worrying about why they're "different".
In Embodied Brilliance™, you're discovering the freedom to Love who you and your child are.  And saying goodbye to labels, judgment and fear.  So there's 100% permission for you and your child to fully express your truth. 
You're going to anchor it all in using practical tools, tips and activities that nurture your child's Spirit, while you empowers yours too.
You can read all of the parenting or child development books in the world, but only a new interactive experience re-wires your mind, body and Spirit for good.  Because you'll be getting out of your own way and getting into your body – so you feel it.
The experience of being free to Love yourself and your child for who you are instead of who you think you should be, changes both of you forever.  And I'm honored to be your guide.
Here's What's Included in Embodied Brilliance

™
Note: the course is held online, so you can attend from anywhere in the world!
We begin with a group welcome call, where I'll share core elements about your child's spiritual growth and development that will help create a powerful foundation for the 9 weeks ahead.
Then, every week you'll receive an enlightening audio to deepen your understanding about one of your child's 7 senses (audios are 30 min or less).
Then, a few days later, we gather on the phone for an interactive experience with one of the 7 senses, where you'll also learn practical and easy tools to use with yourself and your child.
You'll receive:
7 enlightening educational audios (with downloadable transcripts) 
8 live phone calls (90 min each, recorded for your convenience) * you'll have lifetime access to the audios and transcripts to deepen your learning
Private FB group community for questions, connection and sharing.
Easy-to-implement practices and activities to enjoy with yourself and your child.
And these amazing bonuses: 
My highly recommended resources list.  This is your go-to list for empowering the health and happiness of you and your child.  It includes books, products, feng shui tips, the best crystals for kids and more!
Activities handouts for EVERY sense.  That's 7 handouts filled with practical, easy and fun tips that nurture your child's body and encourage your Spirit's creative expression. 
My Miracles of Kindness™ handout – for discovering 10 simple ways to be kind and loving with yourself and your child.
A special live Q&A call at the completion of our 8 weeks.  To wrap up the energy and answer any important questions. 
Plus a few other fun surprises 

🙂
Ready to Join Embodied Brilliance

™

? 
Questions?  I've got answers… 
When does the course start?
Next course starts Feb 2018.  Early enrollment re-opens Dec 2017 with general enrollment starting Jan 2018.
If you'd like to be notified for early enrollment and learn about the amazing bonuses, click here to be added to the waitlist.
What time are the calls?  What if I can't make it live?
All live calls will be at 11 am NZT (9 am AEST) on Thursdays
For the US/Canada: 2 pm PST, 3 pm MST, 4 pm CST and 5 pm EST (on Wednesdays)
For Europe: 10 pm in Ireland and UK, 11 pm in Germany (on Wednesdays)
To check the time in your area use this link: www.timeanddate.com/worldclock
You'll be able to call in or listen online from anywhere in the world.  It's easy!
*** If you can't make the calls live, they're recorded and sent out within 24 hrs.  You can listen in later when it's more convenient for you.  You still get just as much out of the experience and can still ask questions even if you're not there live.
Does my child need to be present on the calls with me?
No, just you. 
You'll be learning about yourself AND your child simultaneously through a unique learning style that only requires you to be present. 
You get to enjoy having a little time to yourself and nurturing your Spirit as you learn more about your child's. 
Does my child need to be a certain age in order for me to participate? 
Although the content is geared more towards children between the ages of 18 months and 10 years old, it's still applicable to children that are younger and older.
And if you don't yet have children or are pregnant, this course is a wealth of information to empower your child's health and educate yourself on their spiritual development.
I don't have any children (or my kids are grown), and/or I work with kids.  Can I still participate? 
Absolutely!  If this experience speaks to your heart, honor that. 
If you're a teacher, early childhood educator,  a counselor or therapist that works with kids, you'll definitely benefit from taking this course to learn more about the children you work with and help.  Plus, you'll be learning about your inner child too!   
I know you're an amazing woman raising an extraordinary child…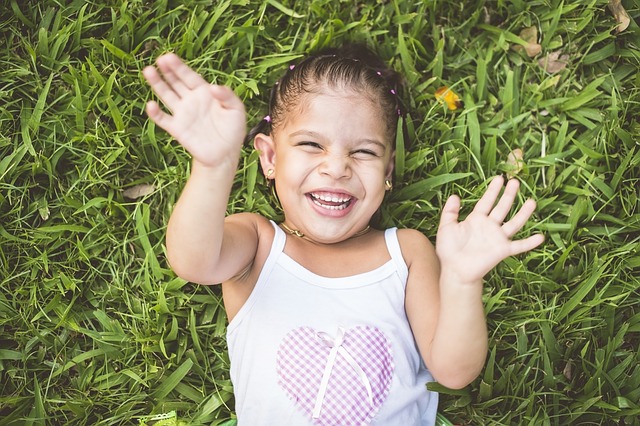 Or else you wouldn't be reading this. 
And I also know you're ready to take the pressure off of your shoulders and free yourself from any doubt, frustration and overwhelm that can weigh you down.  
And break free from the cycle of worry that keeps playing out in your mind.
Truth is, if you're excited by this possibility…
And if you're feeling called, just by reading this letter…
Then a very wise part of you may be asking that you give yourself and your child this gift of freedom and Love.
Your next step?
Honor that part of you (and your child) by registering now.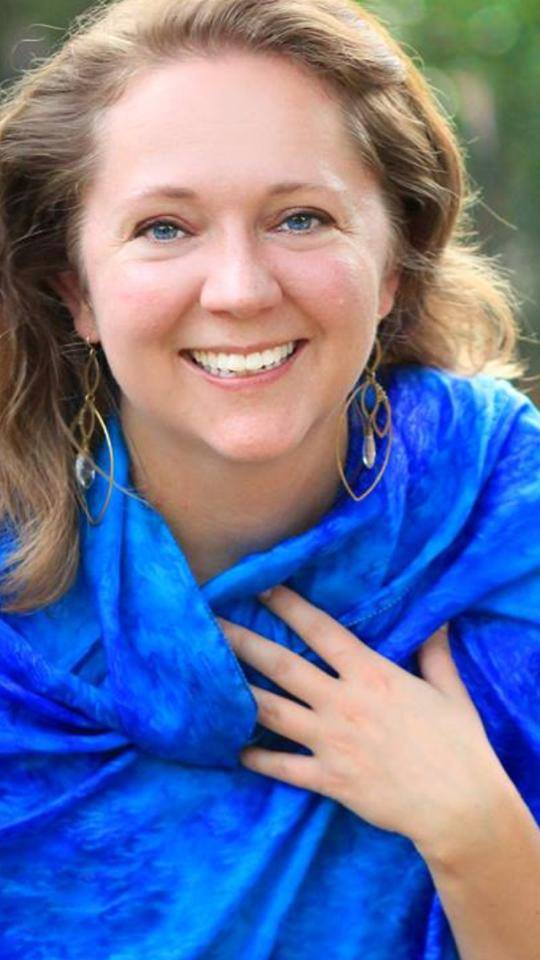 There has never been and never again will be a child just like yours.  And there has never been and never again will be anyone just like you.
Pretty miraculous isn't it?!
If you're ready to enjoy this expansive journey – and be more in Love with who you and child really are – I would Love, Love, LOVE to have you in this course. 
In Celebration, 

PS ~ The world is a better place when you allow yourself and your child to be Loved and celebrated for who you are.  It's time.  If you have any other questions, please email us at alison@alisonelsberry.com  and we'll be in touch shortly.
What Women Are Saying About Alison and the Temple of Mary:
"I can't get over how powerful this was!  So amazing to have such clear affirmation of my highest mommy instincts and guidance for moving us forward with more PRESENCE.  Thank you for doing the work that you are doing…and for all the work you had to do in order to do this work.  We are grateful…"   ~ Amanda Johnson, California
"Alison's intuitive skills are like precious moments of direct conversation with God and this is something that has been a true divine gift to our family!  I am truly grateful for her commitment to Moms like me!"  ~ Jaya Srivatava – Quebec, Canada
My daughter feels listened to, honored, heard, respected, and loved more fully.  I had questions that were replaced with answers and peace.  Our relationship has deepened and I am so grateful!  I'm implementing more of what she asked for to the best of my ability! ~ Cara Zappasodi,California
"I couldn't believe the accuracy and detail in which Alison spoke about my son.  It opened up a whole new way of connecting with him because I truly understood who he was for the first time.  I feel so much more relaxed and at peace because I feel confident having all the critical pieces I need to support him.  Wish I had this info at birth."  ~ Mary King – Melbourne, Australia
"Just to be in Alison's presence is a gift.  Few people are truly present in the moment, appreciating their environment and the person before them.  The impact of our work together is hard to express verbally. Let me just say that she and her programs are the perfect combination to facilitate astonishing growth for me personally and with my family."  ~ Erin Henderson, Bend, Oregon
"I wasn't used to asking for help.  Especially when it came to my kids.  And thought I had to do it all myself.  Now I feel more confident being myself with my children.  Alison have taught me to soften my energy – what it means to be gentle and powerful.  And that help is always there when I speak up.  Interacting with my kids is easier now.  Because I feel empowered to be present with them in a way that respects healthy boundaries.  And knowing what my needs are has helped tremendously with shifting the energy in our relationships.  With the gentle grace of an angel and the respectful professionalism that Alison always conducts herself with in every session, she is a rare commodity to this world." ~ Teresa White, Ashland, Oregon
"As a Mom to 2 beautiful soul daughters, I was looking for more support and guidance.  And wanting to connect more deeply with my future children I'm about to bring into this world.  After being in this program, I feel more bonded with Motherhood.  I have a deeper understanding, knowing and trust in the relationship with my soul daughters.  And I have more excitement and presence for them.  I'm an awesome Mom and I have incredible tools.  And I realize I'm already mothering my future kids even though they're not here yet!" ~ Rachel Alcyone, Seattle, WA
Copyright © 2016-2017 Alison Elsberry and Temple of Mary. All rights reserved.  Terms | Privacy